Spelling Made Fun and Easy
Spelling List gives teachers the ability to quickly create and assign spelling lists tailor-made for their needs. Using Moby's Spelling List module, teachers can easily assign spelling practice to their students and Moby will automatically grade and track progress for each student.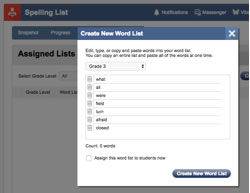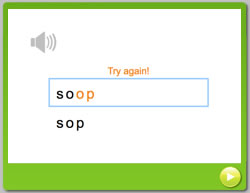 Students Learn Quickly
Spelling List helps students correct their mistakes as they practice.
Progress Monitoring and Real-Time Data
Like all MobyMax curriculum, student progress is continuously monitored, allowing teachers to track student growth, reinforce areas of weakness, and easily share students' success with parents, administrators and the student.