Three Amazing Modules in One
Students are in love with Early Reading Trio. Students start by building words with letters and sounds. Then, they read stories from the words they've built. And last, the students write their own stories with the words they've just used and add their own pictures! In each step of the trio students see, hear, and interact with letters and words, allowing ample practice to strengthen their reading and phonics skills.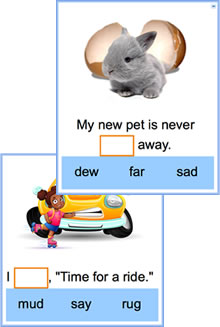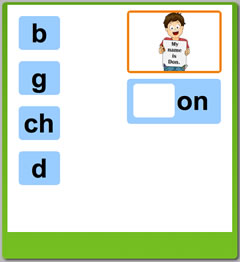 Touch Curriculum and Integrated Audio
Early Reading Trio takes full advantage of MobyMax's Touch Curriculum™ technology. All three modules include interactive problem types that engage students in the learning process. In addition, all words and letters can be read aloud with highlighting so that students can follow along as they learn key skills like blending and decoding.
Automatic Assignments with Total Teacher Control
In each of the three modules in the Early Reading Trio, MobyMax automatically tracks student progress towards fluency. MobyMax will automatically assign appropriate practice with different letters, words, and stories until fluency is reached. In addition, teachers can manually adjust the fluency and practice parameters within the teacher settings panel. Teachers can even choose to have students practice each of the three modules independently.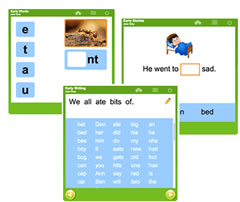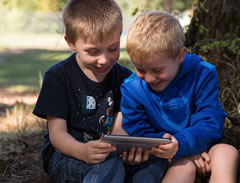 Personal Learning or Whole-Class Instruction
Early Reading Trio works in both personalized or whole-class settings. Students love practicing reading skills at their own pace and writing their own stories. However, Early Reading Trio also works flawlessly in small groups or a whole-class setting when you're looking for engaging activities to enhance reading proficiency.