The Importance of Blending
Blending is the ability to smoothly and fluidly combine individual sounds (phonemes) together to form words. If blending is not mastered, students may develop proficient phonemic awareness but struggle to combine individual sounds into words. Moby Phonics Blending is an ideal tool for blending instruction, providing students with step-by-step practice to achieve reading success.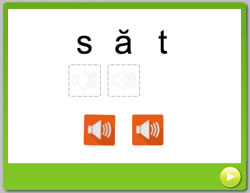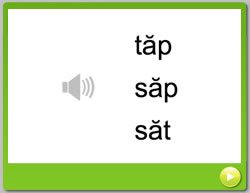 Key Phonics Skills
Phonics Blending covers key phonics skills, such as phonemic awareness, letter-sound correspondence, grapheme-sound correspondence, blending, segmenting, and spelling patterns. Students practice each of these skills in over 4,400 carefully selected words in the Phonics Blending module. Students accurately and fluently decode these words and achieve success in reading.
Progressively Build Skills and Spiral Knowledge
Moby's word list builds progressively, using phonics rules from the current word group or previous word groups. This organization ensures that students systematically build an understanding of phonics rules as they progress through the module while continually reviewing previously learned rules.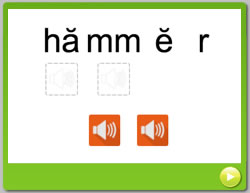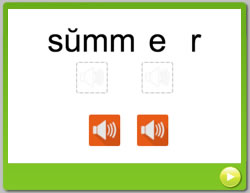 Appropriate for All Ages
Phonics Blending can be used by students as young as 4 years old and throughout the elementary grades. The module is also appropriate for older students who may need further practice with phonics rules and skills.
Progress Monitoring and Real-Time Data
As with all MobyMax Curriculum, the Phonics Blending module continually tracks student progress, making it easy for teachers, parents, administrators and students to access real-time, actionable data on every student at any time.