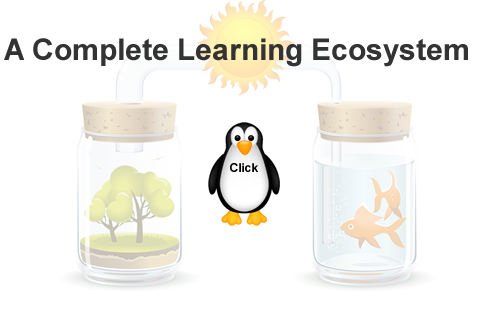 The First Curriculum System
MobyMax is the first and only completely integrated curriculum and teacher tools system. MobyMax combines curriculum resources like placement tests, adaptive lessons, progress monitoring, and IEP reporting with teacher tools, such as Clicker (a student response system), Vibes (a behavior management system), Messenger (a communication system), The Wall (a social wall for homework assignments and class communication), and motivational features (badges, games, and contests). The integration of curriculum and teacher tools increases teacher effectiveness while saving you hours each week!
For All Students
MobyMax is for all students. Moby's adaptive curriculum creates a unique, individualized education plan for each student, allowing gifted students to progress as quickly as they like while simultaneously ensuring that remedial students get the extra instruction they need. You've never experienced differentiation like this in the classroom.
For Special Ed and RTI
MobyMax finds and fixes missing skills to help students overcome learning disabilities and even surpass their grade level. MobyMax's automatic IEP reporting is a real timesaver for special ed teachers.
Differentiated Curriculum with Progress Monitoring
With the help of diagnostic placement tests, MobyMax is able to create a unique curriculum for each student. Moby targets areas where students are struggling and doesn't waste time reteaching concepts that students have already mastered. Student data is continually updated as students progress, so you know exactly how each student is performing on all standards in the common core.
Find-Learn-Practice-Review Cycle
The catalyst behind MobyMax's efficiency and effectiveness in the classroom is the Find-Learn-Practice-Review Cycle. MobyMax is able to teach students up to 3 times as fast as other curricula by finding missing skills, teaching those skills with targeted instruction, practicing skills until mastery is demonstrated, and implementing a review cycle to ensure complete retention.
Dramatically Increase State Test Scores
The fastest way to increase test scores is to help students learn missing math and ELA skills. MobyMax quickly reviews areas mastered and targets areas where more practice is needed. Students increase their scores and confidence in just two weeks!